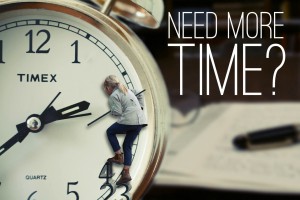 Here are 10 golden tips to give you more time as a mum! Yes, you read it right. Even if you do a few of these 10 things, you will have more time in your week to do what you WANT to do.
With your extra time, you might have a pedicure, hang out with the kids doing something fun, go to the gym for an hour or even read a magazine! Imagine having time to do these things for fun… check this out.
2015 is my year to automate, outsource or share the workload. I know I can be a smarter mum with my time so I put together these 10 solutions to help me and hopefully you.
You can fit more into your day by thinking about which tasks you can; Automate; Outsource or; Share.
We live in the technological age and so surely we can automate more. There are people who LOVE to clean, wash and cook so we can outsource. There are also other mums doing the same things we are doing every day because being a mum is often set around a routine, like school pick up so we can share.
So here are the 10 simple strategies to save time;
 1. Get a cleaner
If you are a busy mum and don't want to spend all your spare time vacuuming, cleaning the bathrooms or endless mopping – get a cleaner. Of course, like any outsourcing you need to find a good one and the best way is through word of mouth or join a mums group on Facebook and ask others if they have a good one. The cost varies greatly but expect to pay somewhere between $60-$100 for 2-3 hours.
2. Do your grocery shop once a week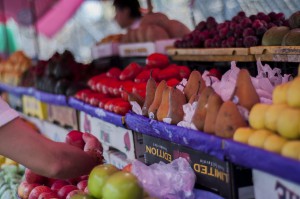 Go to the supermarket only once a week. We shop on Sunday and make it last all week. By Friday the fridge is starting to look a little bear but the cupboard generally holds up. Buy all your fruit, vegetables, meat and snacks for school lunches on Sunday. There is the advice to plan your meals for the week ahead but in our house, we are not that structured as our afternoons change. I mentally prepare three meals for the week that can fall on any night and then have a freezer with four or five additional meal ingredients when needed. The cupboard also has variables such as enough pasta or rice and always ingredients to make a cake with short notice. I also buy 3 x 3 litres of milk and 3 x 3 loaves of bread (and freeze the bread) each shop so I don't run out. If I do need something quickly, it will only take one quick shop to run into. Ideally, you shop more quickly (or encounter less hassle) if you leave the kids at home!
3. Limit afterschool activities
If your child is aged between 5 and 10, they should be doing a maximum of 2 afterschool activities per week. If they are in afterschool care or before school care it should be 1 or none! If they are under 5, maybe one if it fits in. As a school teacher, I know how much is expected of these little children during the day and they get tired. I then see kids being marched off to activities every afternoon and they are too tired to learn. It is all about weighing up the importance of education versus dance or sport or music or whatever else it is your child is involved with. There are ways to get around afterschool activities – music lessons can often be done at school, if sport is big for your child choose a school that is big on sport and incorporate it into their curriculum, drama is often included in the curriculum. My kids do swimming (because it may one day save their lives) and they can choose one other for the term. It is also important if you have more than one child to try to cluster the activities – for example, if you do swimming – have all the kids swimming lessons on the same day.
4. Use a clothes dryer
Not everyone is going to like this one but if you are doing two or more loads of washing a day and don't have a dryer – get one! I can do a load of washing and put it through the dryer in 1 hour and 35 minutes. That's right – clothes washed and dry in less than 2 hours. Of course I don't sit around and wait for it. But when the kids are in bed, I pull the clothes out of the dryer (that I washed and put in the dryer before I left the house in the morning), fold them and put them outside the kids rooms. There is only ever one day of washing in the basket and not loads and loads of unfolded clothes sitting around. The reliance and the ease of use of using a dryer started when I lived in America. I had an industrial dryer and washing machine and would do one load a day and churn through it. It was brilliant!
Associated time saving tips here is: Send his shirts to the dry cleaners. Are you still labouring over washing and ironing yours or your husband's business shirts? – stop now! Get your partner to take 5 dirty shirts to work on a Friday morning and drop them at the drycleaners on the way past. Pick them up that afternoon and whala – you have 5 washed and ironed work shirts for the next week.
5. Schedule social media time
How long do you spend on social media every day?
Today, every time you pick up your phone to check your social media, write down the time on a piece of paper – when you finish doing your face booking, tweeting or instagram checking, write the time again. For example, the first time you look at your phone is 7.06am and you put it down at 7.12am, the next time is at 8.35am and you put it down at 8.42am.
At the end of the day, how many times did you check your phone? And how long did you spend on it?
Imagine how much more productive you would be if you set aside 20 minutes a day (it might be 20 minutes when you wake up or 20 minutes when the kids go to bed or 20 minutes after school drop off) that is just dedicated to social media, that is all you do – you would check your phone less during the day, have more time doing something fun (like actually seeing these people face to face) and look forward to the excitement of being on social media uninterrupted for 20 whole minutes at a time that suits you. You might even enjoy it more!
6. Share pickups/dropoffs with a friend
If you are lucky enough to live in the area of your school, carpool pick up and drop off and other activities with parents from your school. Ideally, you have a system with your neighbour to do some of the running around – double up on football practice or netball practice.
7. Make school lunches the night before
This is a good habit to get into. Making the school lunches the night before gives you 15 extra minutes in the morning to deal with any unscheduled drama that may unfold while trying to get you and your children ready and out of the house for the day. If you make it all, put it in the fridge in a cooler bag, it keeps well.
8. Clean your kitchen every night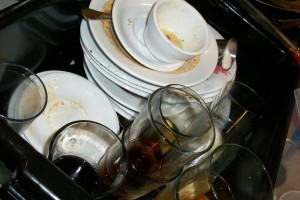 There is nothing worse than coming into the kitchen to start your day and it is full of last night's dinner plates. Already, you are 20 minutes behind in your day because you didn't finish yesterday off properly. So no matter how tired you are at night – always clean the kitchen. And it goes without saying that you have a dishwasher!
9. Get takeout once a week
This is not an everyday thing, but at some point in our week – we run out of time and energy to cook and we buy take out food. We get Thai takeaway or pizza or Indian and eat it in the comfort of our own home without the stress of cooking it. As I say, I would not advocate for takeaway every night but it surely works once a week or fortnight.
10. Put your children to work
You don't have to pack up the playroom and you don't have to carry the plates from the dinner table to the kitchen every night – you could spend the time it takes to clear the table talking to your partner. You don't have to set the table on your own and as your children become older, you may not even have to fold the washing.
From a young age, it is great for children to take responsibility for chores around the house. No matter how little they are – they can save you time. At the beginning, you will have to invest time to teach them how to fold the clothes or unpack the dishwasher and you may have to refold the whole basket – but with more practice – they will get the hang of it and there is a whole 10 minutes you have saved!
Other things your children can easily do are put their dirty washing in a basket (rather than on the floor), pack up the playroom, vacuum, mop, sweep, walk the dog, feed the dog, brush the dog, put their toothbrushes away, transfer washing from the washing machine to the dryer, put away their bikes and scooters. Teaching your children these good habits and showing them how things are done around the house are all time savers in the end.
How many of these are you already doing?

If you already doing between 8-10 – you are a good time manager and you allow yourself to steal a couple of minutes a day for a cup of tea or some time out… you may even get time for a weekly pedicure and to read a magazine – congratulations!

5-7 – you need to think carefully about what to automate, share or outsource this year.

0-5 – you need to value your time more. You need to find ways to automate, share and outsource now before you get to parent burn out. It is so important to fill the 'mummy cup of love' and ensure that you are doing well to be able to support your family.
To have more time to enjoy life rather than just running from one thing to the next, choose just one of these to get started. Do it for a week and notice how it helps you save time. Then choose another one. You may have just saved yourself 15 minutes a day – that is plenty of extra time to push your kids on the swing or make a cup of tea and actually finish it.
Got more time saving tips for mums? Link to them here or share in the comments below.
---
About Anna Partridge, Author

Anna Partridge is a Parent Educator, holds a Bachelor of Education (Primary), a Bachelor of Communications and is a freelance parenting writer. Anna is also mum to three beautiful, highly spirited children aged 9, 8 and 5. She created BombardedMum to share the inspirations and joys about raising the next generation and to allow mums to think about the 'big picture' of parenting by providing tips and advice to instil the right habits, values and beliefs in their children from the start. She is privileged to work alongside families to create calm and balance, help raise confident and resilience kids and maintain strong and connected relationships. Anna offers private parenting and family coaching at www.annapartridge.com